You can get the Golden Card in the third round of a tournament, it will appear if you're 6 or more points ahead of your opponent.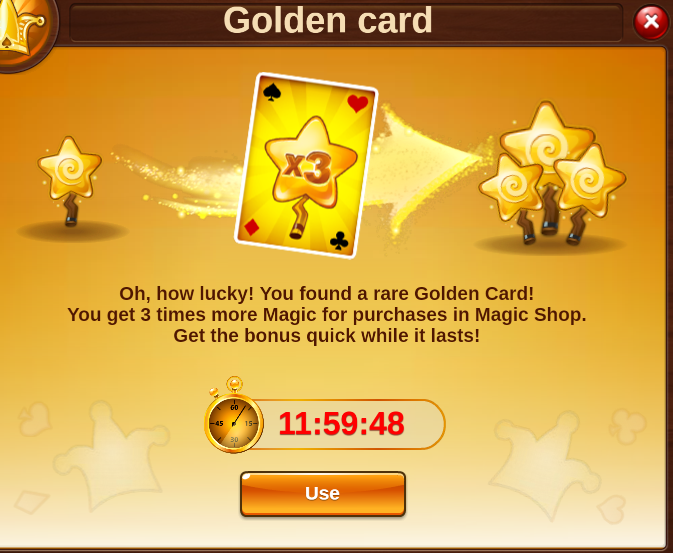 The card is valid for 12 hours on all magic purchases.
The card only works in the store's magic section (first tab), while it is running, you can purchase three times much magic at the normal price (for example, instead of 10 magic for $9.99, you will get 30 magic).
All prices are listed in the shop. Here is an example: