The event starts right after the moment you get 5 keys.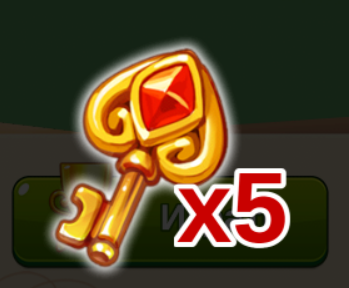 Deck and Chests event is a special event available for everyone who's won more than
10 tournaments.
You can find 2 chests in the top panel, just click on "Get the deck":

You need to collect 20 cards to get a full deck.
You can also see your progress and know how many cards are left to complete the deck in the top panel and in the window with chests.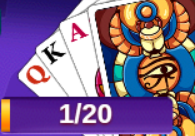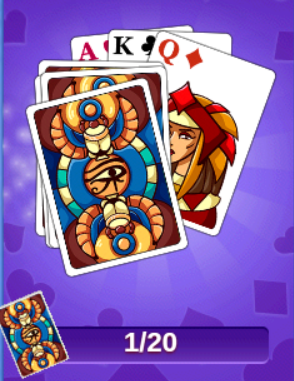 There are two chests in the event: a regular (green) and a rare (purple) one.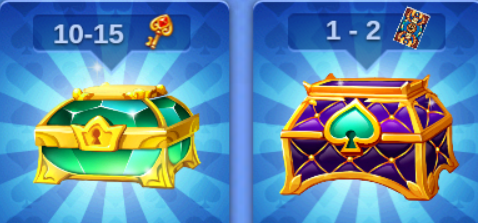 A regular chest can be opened with magic, you always get keys for the second chest from it.
A rare chest can be opened with the keys only and contain a card from a deck and 2 more prizes.
The keys can be found under the kings, in regular chests (from 10 to 15 keys) and you can get them using a special offer (100, 300, or 500 keys)
How much time is left can be seen on the top panel: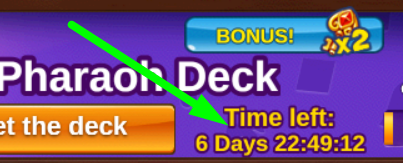 Or at the top of the window with chests:

The Streak
The streak looks like three balls with the flag.
To complete the streak you need to send all kings home a certain number of times without loss.
Once you lose a game the streak resets and starts from the beginning.
In case of loss, you can save the streak for magic.
The streak can be completed only once a day.
For completing the streak you can get different rewards which can include:
Magic

Spells

Coins

Tickets
The longer the streak is the better the reward it contains.
x2 Bonus
If you already have an active bonus, you will not get a new one!
You can get an x2 bonus from daily presents (mystery set only).

For any purchase, including Piggy Bank.

For completing the supreme quest.
Join the event and get your special & rare card deck!