solitairesocial.com is our official website where you can play Solitaire Social, learn the rules of the game, read interesting blog articles, get special bonuses and much more! It's more than just an alternative; it's a fully immersive solitaire experience designed to meet your gaming needs when Facebook is unavailable. Here's why it's the go-to destination for solitaire enthusiasts:
Always Accessible: Unlike Facebook, solitairesocial.com is independent and not reliant on the social media giant's infrastructure. This means you can enjoy uninterrupted gameplay 24/7, even during Facebook downtimes.
A Familiar Friend: The Solitaire Social website retains all the features and gameplay mechanics you love from the Facebook version. You can still challenge your friends, track your scores, and climb the leaderboard.
Enhanced Experience: The dedicated website provides an optimized gaming experience. It loads quickly, offers smooth animations, and ensures that you can focus solely on your favorite card game without any distractions.
Cross-Platform Play: Solitaire Social's website isn't limited to desktop users. You can access it from your mobile device, allowing you to play on the go whenever and wherever you like.
How to Get Started
Getting started with Solitaire Social at solitairesocial.com is a breeze:
Go to solitairesocial.com.

Start playing Solitaire immediately, with no need to create an account right away. You can create an account later by signing up with your email and a password:
As a bonus for new players, you can also use the promo code "GIFT" to unlock a starter pack filled with exciting rewards!
Logging in
If you already have an account, you can log in:

1. Using your email and password.
2. Through your Facebook page. If you've enjoyed Solitaire Social on Facebook, logging in through your Facebook account allows you to synchronize your progress. You can seamlessly continue your game on our website from where you left off on Facebook.
3. Using your Google account.
Remember to use the same login method you used when you initially registered to access your game account.
Game Features
The gameplay and functionality on the website remain consistent with the Facebook version you know and love. However, there are some unique aspects worth noting:
In-game friends
You can find in-game friends by their ID: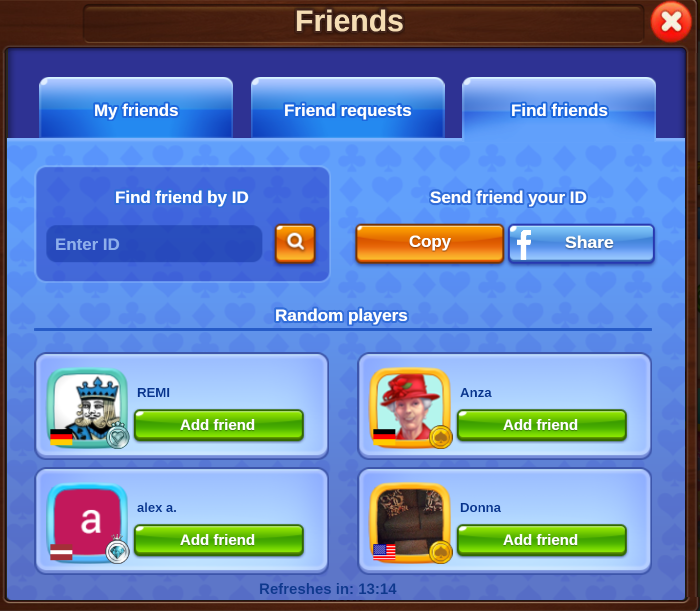 Please be aware that when you log in via your Facebook account, your friends added to the game on Facebook won't be automatically imported. You'll need to add them again on the website through the ID search feature.
In-game profile picture
On our website, you have the option to select one of the custom avatars available. If you log in through your Facebook account, your profile will automatically display the same photo as your social network page. Keep in mind that changing your avatar on our website will also update it in your Facebook game.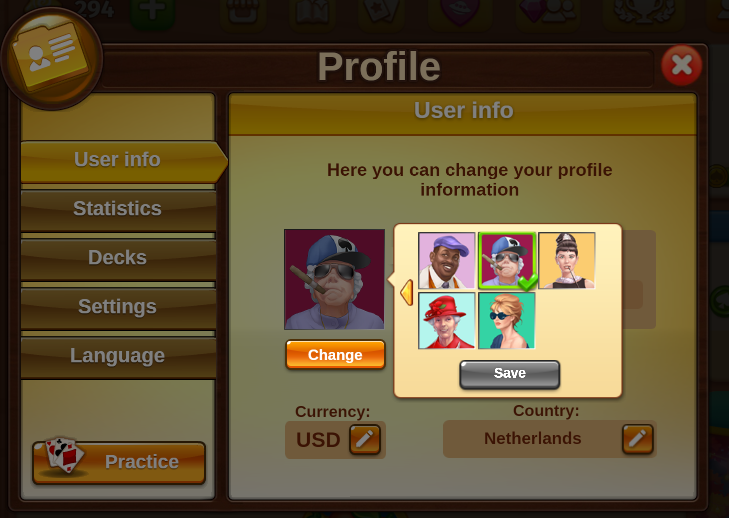 Additionally, you can customize your name, country, and currency in this section.
Language
You can easily adjust the language in the game settings, accessible through the corresponding tab: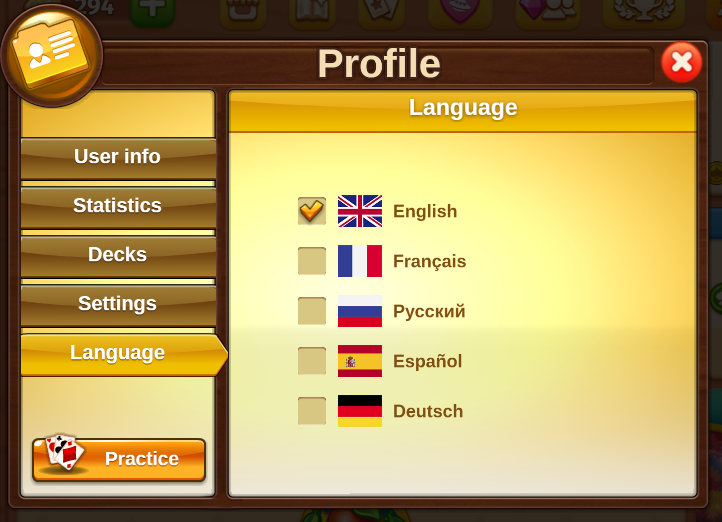 Explore More Sections
Delve deeper into Solitaire Social's offerings by exploring other sections on our website, including the Tutorial, News, Blog, and Games of Solitaire. There's more fun and excitement waiting for you!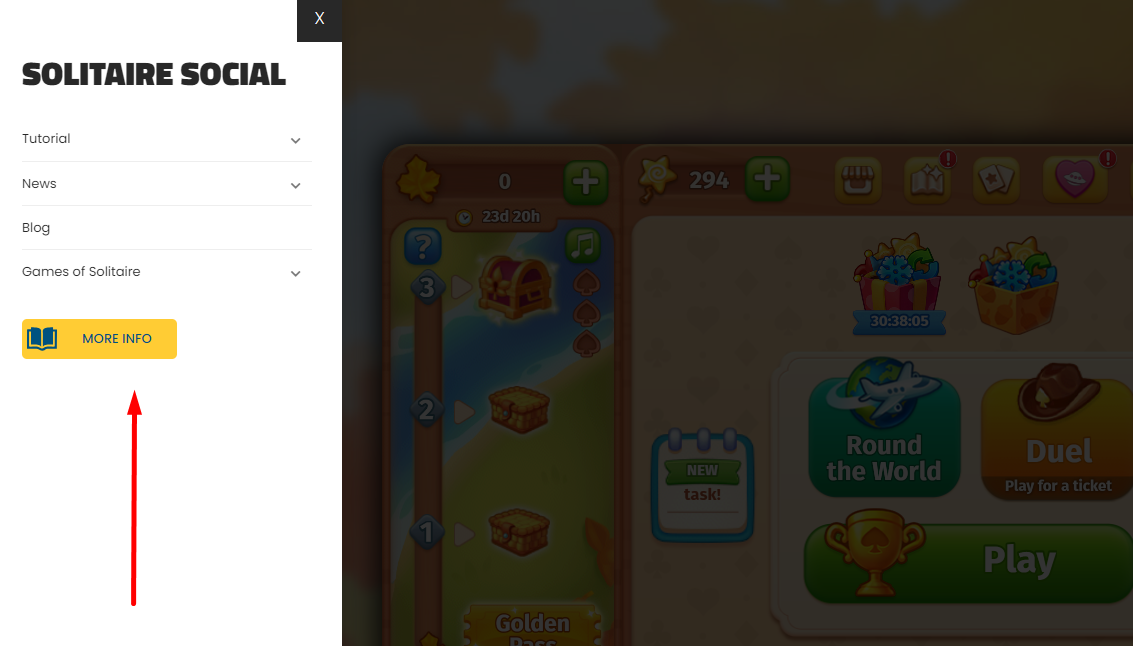 In conclusion, solitairesocial.com is the perfect alternative when you want to enjoy your favorite card game, Solitaire, without any disruptions caused by social platform's technical issues. It offers all the fun, competition, and social interaction you love while ensuring that you can play whenever you want. So, bookmark solitairesocial.com today and make it your go-to solitaire sanctuary!